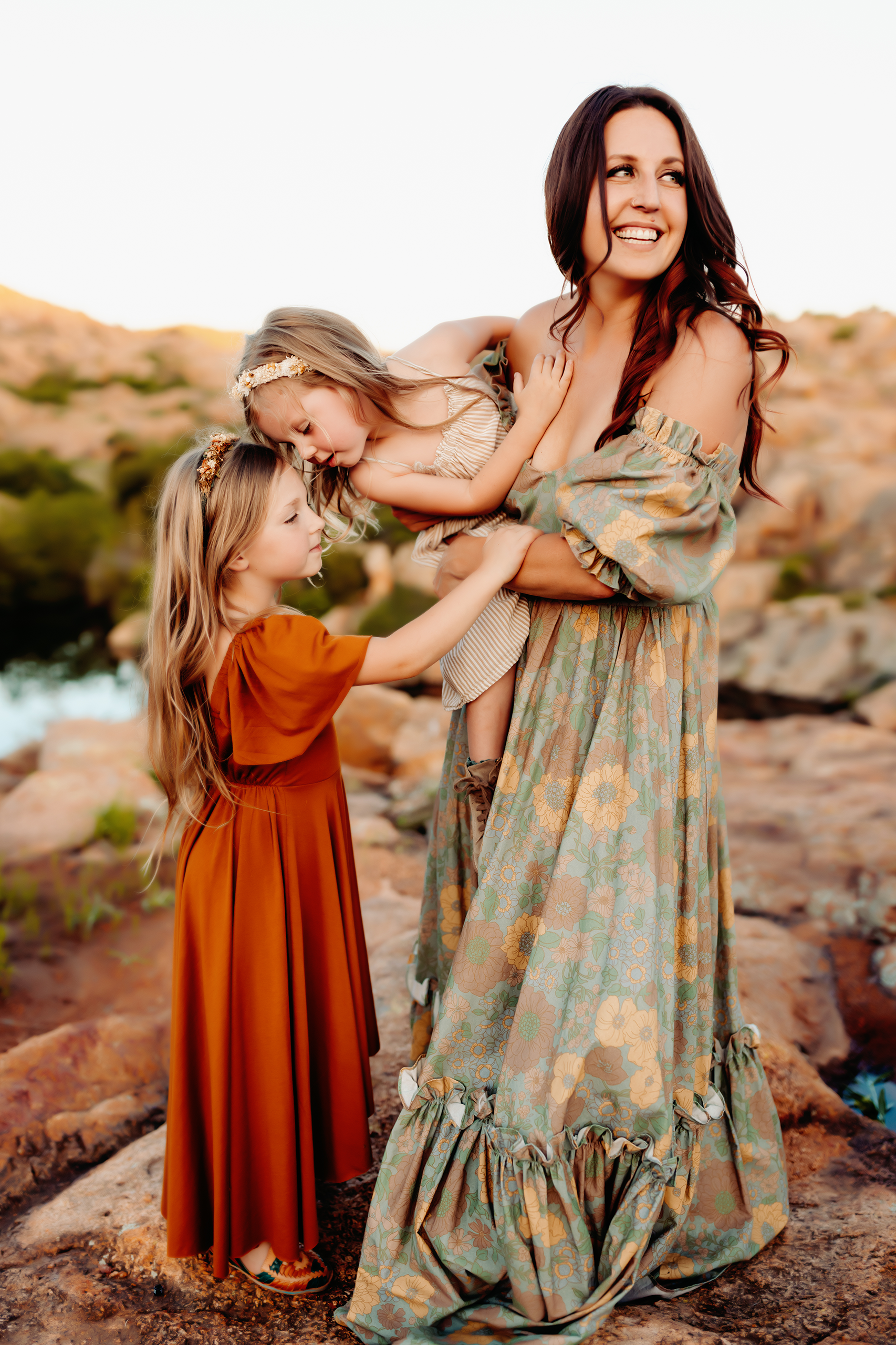 MY STORY
______________________________
Childhood for me was running barefoot through wheat fields, swimming in muddy rivers, and chasing ducks and chickens around the yard. Still to this day, there's nowhere I would rather be than outdoors surrounded by God's peace and beauty.
I now have three children of my own, and Motherhood is one of the greatest gifts I could ever ask for. Although I know it isn't possible, I want to etch every memory that I have with my children in my heart forever.
I can't erase the feeling of time passing by too quickly. I can't stop the tiny baby hands from letting go of mine to walk on their own. But through photography, I know I can freeze a few of those moments in time.
I love seeing the free spirit in my children that I had as a child, and I want to capture that in every photo I take. I'm not about perfect and posed, because that isn't real life for me. It's chaos, it's unexpected, and oh so wonderful.
Photos: White Pine Pics